vermont to new mexico
prelude
For reasons of financial necessity, after our son Zia was born in June 2019, Kat and I made a reluctant move from Davis, CA to eastern Maine with him the following September. Things started out OK, but for a multitude of reasons, things slid downhill rather quickly and we wanted nothing more than to leave.
At the beginning of 2021, with our finances in a better place thanks to my work with Siroonian, we decided it was time to leave Maine, but it was very hard to find any rentals that fit our requirements, especially with the pandemic making logistics more difficult. So we took a risk and rented a place near Burlington for a little over two months (as long as it was available) while we tried to figure out how to get out to where we really wanted to be: Santa Fe, NM.
We found an opening at a decent apartment complex in Santa Fe within a couple weeks of arriving in Vermont, and we began planning an epic exodus out west. The time came before we knew it, and we awoke on the first of May to the beginning of a new era.
2021-05-01: Williston, VT → Hamburg, NY
I got up around 06:30 to finish packing the cars and get the extra recycling out of the house since there wasn't enough room in the bins on the property, and we wanted to leave the rental the right way. We got both the cars packed up and took little Z for a walk, and despite our best effort to leave earlier, we left the apartment around 13:00. We had to run around the Burlington area getting snacks, water and gas, and eventually left Burlington via 7-S at 14:00 sharp. I started in the Highlander.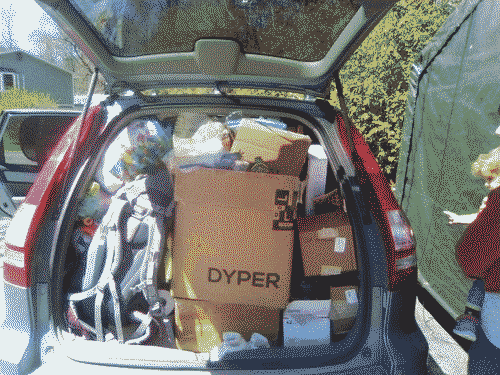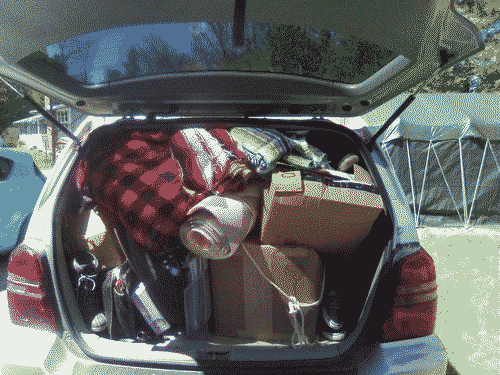 Going south around Lake Champlaign through Shelburne into dairy and maple syrup country, it was beautiful. It reminded us of Winters, one of our favorite areas to decompress while we were living in Davis.
After we crossed into New York, it was more maple syrup and then very rural. We stopped at Paradox Lake around 16:00 to have lunch and take Zia out for a walk. We realized around this time that cell/GPS service was going to be an issue but we pushed on since the navigation seemed to be working even though we had dead zones here and there.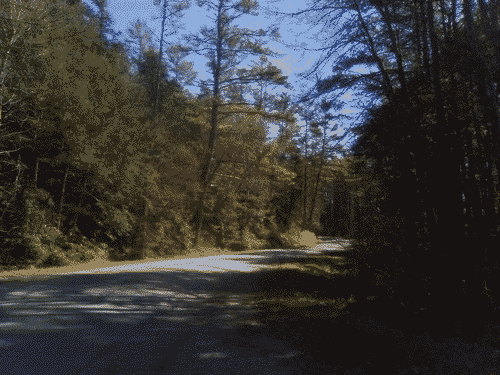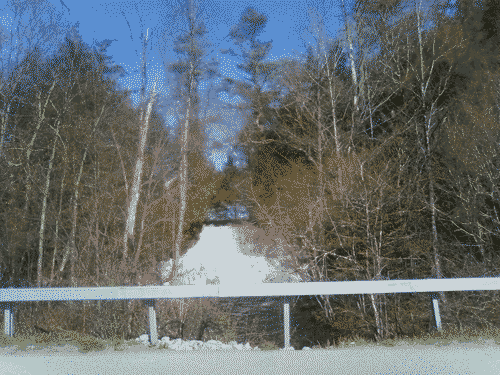 We switched cars around 18:00 -- Sirius, the CR-V (we never named the Highlander) had the carseat since the Highlander was stacked to the cieling all the way from front to back, and we switched to share driving time with Zia. Shortly thereafter, a mongoose ran across the road and I avoided running it over.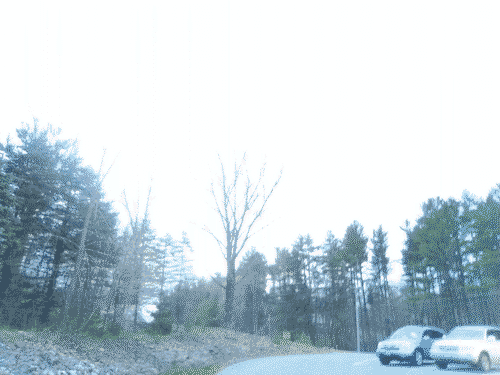 We got gas around 20:00 somewhere unknown on NY-365. I took Z for another walk while Kat put gas in the cars. Cell and GPS service were basically nonexistant at the gas station but we managed to keep our route. We promised to keep written directions from this point on to avoid the stress and uncertainty of relying on GPS.
By 21:30, Zia still hadn't slept. He was very upset, and we had to pull over just before 385 joins with 49 to give him some milk to help him to sleep. We heaved sighs of relief after we put him back in the carseat and he melted into deep sleep. From 22:00 till 01:00, things were pretty uneventful -- we were tired, we called each other to stay awake -- played alphabet games and made references to The Office.
The Airbnb in Hamburg was really nice -- we got in at 01:00 sharp. Kat and Z went to bed promptly. I got the food and other essentials unpacked by 01:45, started journaling this. Just before 02:00, I killed my cider, shutdown my laptop, and went to bed.
2021-05-02: Hamburg, NY → Milford, OH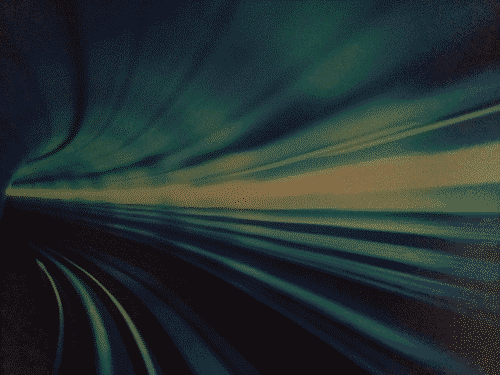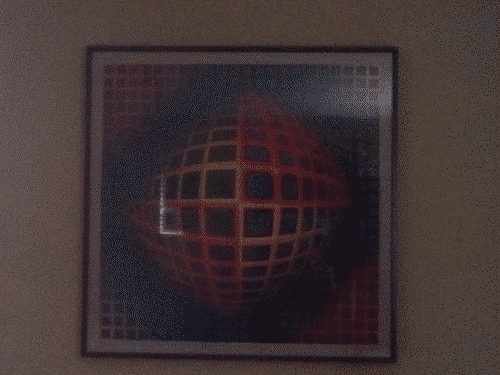 We enjoyed the atmosphere at the Airbnb while having breakfast and getting ready to go. We walked with Zia (who rode his balance bike) around the neighborhood after we got cleaned up and packed up -- spring blossoms were on the trees and the locals were very friendly. Then, we copied turn-by-turn directions onto paper for this leg. The route was pretty straightforward but it helped for peace of mind. We left at 11:45. I started driving in the Highlander again.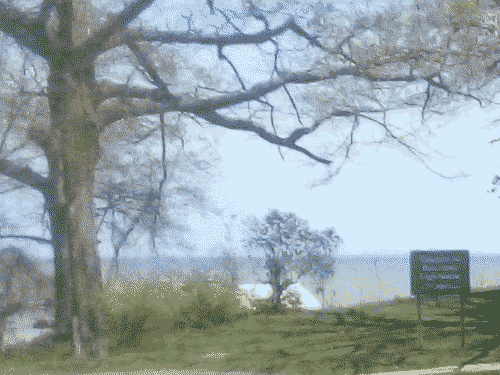 Got gas at the Barcelona Lighthouse station in Westfield around 12:15, and everybody had a quick snack. We switched cars and I rode with Z in Sirius. It got really hot as we made our way through Pennsylvania and into Ohio, and the AC in Sirius appeared to not be working as well as it should.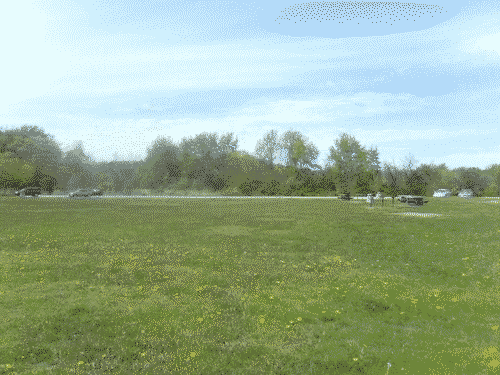 We left the Ohio Welcome rest stop around 14:00, switching cars again. By 16:00, we had made it to Bedford, and it was really hot in Sirius, so we stopped, got gas, and checked the tires (Sirius's tire pressure light came on briefly on the highway), but the pump had no gauge, so we went to an adjacent gas station with a better air pump and made sure they were within range -- they were all overfilled so good thing. A friend later suggested that we could have just used the bike pump we had brought with us. Duly noted!
Left Bedford around 18:45 after we all had food, water, and a walk in the cooling evening air. We were shot by this point, having to deal with the heat, car trouble, and a strange place. We booked it for Columbus. Around 19:30, we stopped so Kat could give Zia some milk and he fell asleep, which was a miracle. We switched cars again, set off again for Columbus, and made it that far by 21:00 or so. Around this time, the Highlander lost a hubcap! Luckily it veered off to the fenced median without hitting us or any other cars on the road. The stupid things are attached by spring-loaded clips. Gotta make sure they are on there tight before each leg, or maybe just remove them.
From Columbus onward there wasn't much on the road. It was raining lightly. We talked on the phone to stay alert.
When we finally pulled into Milford around 23:15, we found the Airbnb after a wrong turn, and turned into the public lot instead of the private one, catching the eye of a local police officer -- luckily our host explained our presence to them just as I was opening my window after putting a mask on.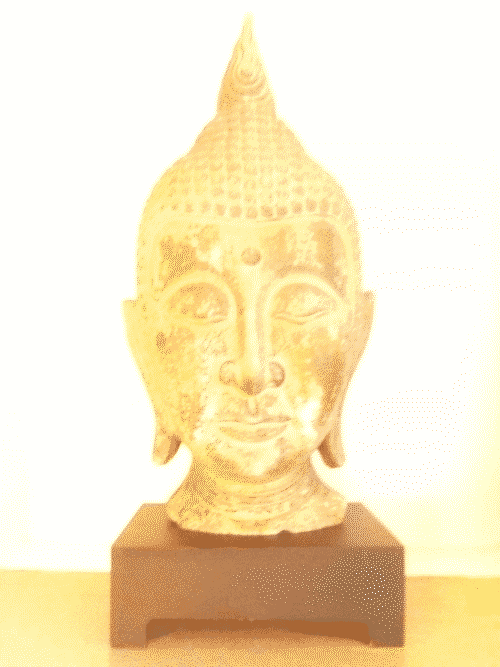 The host showed us inside and how the building was setup -- the place was nice, like a cozy city apartment but in a small historic town. The first thing you see when you walk in is a big Buddha head greeting you from across the kitchen. The kitchenware is basic but tasteful, there are more Buddhas around the apartment, the furniture is simple and functional. We got Kat and Zia in bed, and I set to repark the cars and bring our essentials in. I had to park on the street, bring everything to the outer door, then bring everything up the stairs, then bring everything into the apartment. At last, I reparked Sirius in the private lot (I parked the Highlander first since I only needed an arm-full of stuff out of it). Sirius was sounding rough... a little tired. I wasn't sure at the time what it was, but I just hoped he lasted to Santa Fe without anything major happening -- we couldn't realistically stick around town to have it looked at. For being 8 years older, stacked to the ceiling, and having 30,000 more miles on it, the Highlander was hauling ass like a champ. At 00:35 I saved a log in this journal and went to bed.
2021-05-03: in Milford, OH
We were almost out of water when we got up around 08:00. Most of it was for Zia, of course. After breakfast we all hopped in Sirius to check out Fresh Thyme, which was a rather underwhelming health food store. At least they had enough of an organic selection for us to reup on stuff to make food for the next couple days. Sirius sounded better, and we figured he'd do fine for the trip, but we agreed to keep an eye on him and baby him.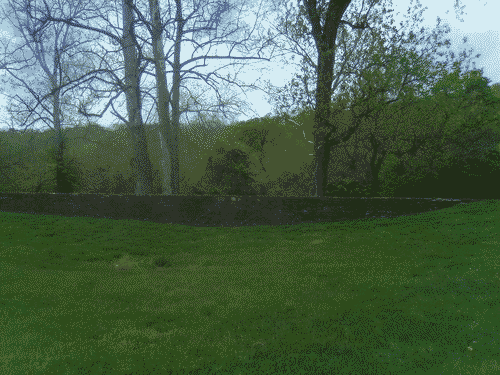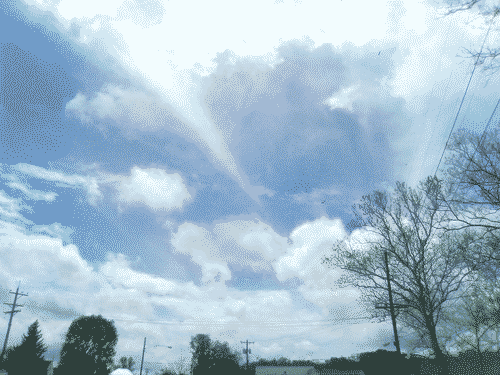 We walked by the river in Milford and took Zia to a nearby playground. He was ready for a nap by the time we got back to the apartment. We all took a nap from 15:00 to 16:30, and then made some salad for a late lunch. After we were all fed for the moment, I took Zia for a long walk around the neighborhood while Kat got us set up to make dinner.
The neighborhoods on high street and up the hill were beautiful, a very interesting blend of architectures. People were friendly for the most part. One guy looked at me and Z like we didn't belong. He might be right. Beauty of the neighborhood aside, I don't think I'd choose OH to live unless I had a really compelling reason.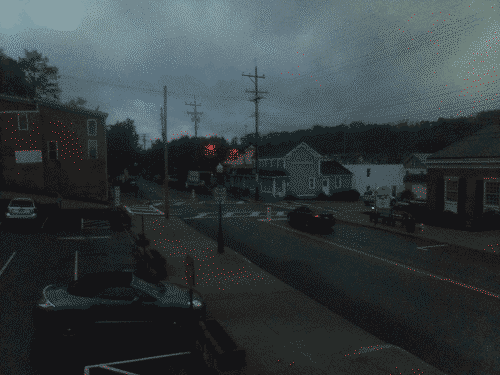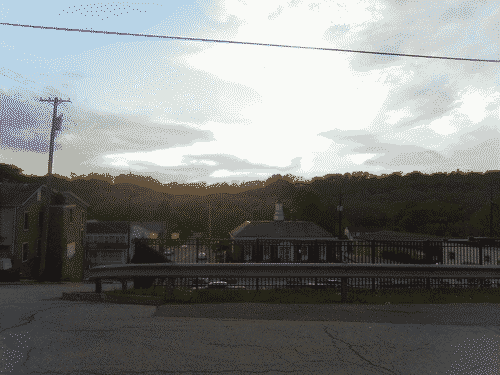 We walked about 45 minutes, got back to the apartment, and Kat was having a rough time. She wasn't feeling well and ghosts from her past were haunting her. We walked some more, all 3 of us, for another few minutes, then went in and proceeded to make a roast for supper. Kat's head was killing her -- maybe the store-brand plantain chips of questionable origin. Zia was ready for bed too after a quck gnosh, so I sent them to bed and got the dishes done, made some oatmeal for the next day as well.
2021-05-04: Milford, OH → Peoria, IL
Got up around 07:15 to get stuff packed and ready to go. Zia was in a great mood. Lots of traffic on Main Street out the window. Thunderstorms and heavy rain made us reluctant to leave, but at 10:45 we finally got on the road (after getting some expensive snacks and a free coffee from the store on the first floor under the apartment, Harvest Market). I started in the Highlander, as per usual. The rain wasn't really that bad, just had to take it slow and careful around all the trucks.
Getting into Indiana, the rain lightened up a lot. Off and on we got little patches of sun. Stopped around 12:30 to walk with Z at a rest stop. The rain was pretty heavy then but we had his jacket. Food was a stressor starting then, as the food I made the night before got contaminated, as can happen easily in a crowded car in the pandemic...
Made for Indianapolis and beyond -- radio was a mix of country, hip-hop, Christian talk radio, and one oldies-rock/alternative station. There was also a right-wing talk radio station that I listened to just for the hell of it, to see what they're polluting the airwaves with -- they're trying to say BLM/Antifa is just people yelling and screaming for their personal desires, ignorant of the thing called consequences. I couldn't listen for long.
Around Indianapolis Kat and I both felt the energy of the land shift -- it feels more like the West, it's more healing than the East Coast.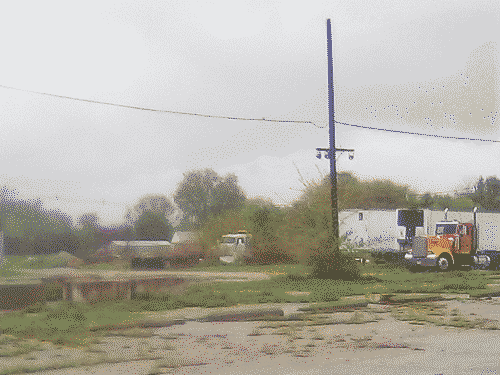 We crossed into IL rather unceremoneously. It's mostly flat and featureless much like IN. Stopped for our last walk/snack break around 18:30 Eastern (we had crossed into Central time but hadn't yet adjusted the clocks on the cars' dashboards). We switched cars before taking off, so I rode with Z in sirius.
The last leg to Peoria was beautfiul: broken clouds gave way to the setting sun and the sparsely populated farmlands surrounding the highways were punctuated by verdant river-forests amongst the rolling hills. We passed over Kickapoo river.
Peoria was more built than I expected, and as we weaved around the city highways to the burbs where the Airbnb was, Zia was desperate to go to sleep. He'd been making his desire to "rest" known off and on for the past hour or so. We got in around 19:30 Central time (20:30 Eastern), just before nightfall. Poor little one, he went straight to bed without dinner as soon as we got in.
We expected full laundry facilities here but there was, for whatever reason, only a dryer and no washer. No worries, though, as we would have washer and dryer in Kearney.
I made a quick salad, and Kat and I ate and hung out in bed, considering doing our dishes and making a big salad for the next day, but since we wanted to just get to sleep to energize for the longest day of driving, we agreed to just get up early and take care of dishes/food then. Got to bed relatively early after a quick journal entry, around 22:30.
2021-05-05: Peoria, IL → Kearney, NE
After the usual hustle and bustle of breakfast, packing, and taking Zia for his morning walk-about, we hit up a health foods store closeby for water and snacks, and I talked to my mom while Kat was in the store. I got lost in the Hy-vee parking lot after getting gas -- they made it very difficult to figure out which aisles are dead-ends and which connect when the lot is full of cars. I started this leg in Sirius.
Leaving Peoria, we passed through the town of Kickapoo. There were so many miles of lane closures, which held up traffic a bit, but by 14:00 we were in Iowa at the beautiful West Branch welcome center. We picnicked and walked with Z, and he napped after that all the way to Des Moines.
We all had dinner in West Des Moines and took another walk after getting gas. We left around 18:30 after switching cars, on I80-W -- there were so many windmills, it was beautiful. We powered through Omaha, which was huger than we expected and reminded of Albuqurque and Sac. It smelled like gasoline all the way from east to west through the city.
We walked with Zia at 21:45 after giving him late supper. At 22:30 we pulled over again to give Z milk so he could sleep. Around this time I realized what the strange sound Sirius was making most likely was -- a slipping belt or clutch for the radiator fans. I hadn't heard them kick on at all since New York, and Hondas tend to run the cooling fans aggressively. After a bit of online research while parked next to an adult novelty store and an inn advertising the presence of pizza, we figured it was safe on the highway, but to keep an eye on the engine temperature in traffic and while stopped. After confirming Zia was in a deep enough sleep to pop him back in the car seat, we powered on.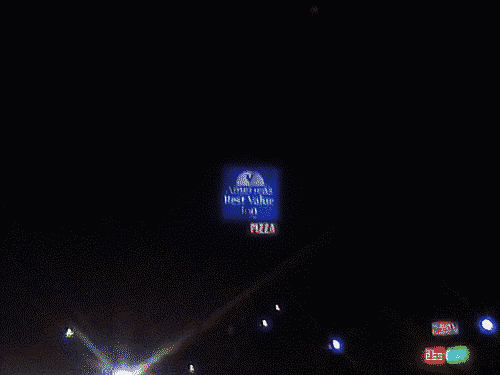 We pulled over again at 23:30 in a church parking lot in the middle of nowhere to rest our eyes a few minutes. I curled up in the driver's sear of the Highlander with the heat on, which was really pleasant.
The next hour was spent trying not to swerve or fall alseep, we talked on the phone the whole way. Our Airbnb in Kearney was a tinyhouse 2 miles down well behaved dirt road. It was so beautiful and cozy. Kat had service in that part of town, but I didn't -- luckily the house had its own hotspot.
2021-05-06: in Kearney, NE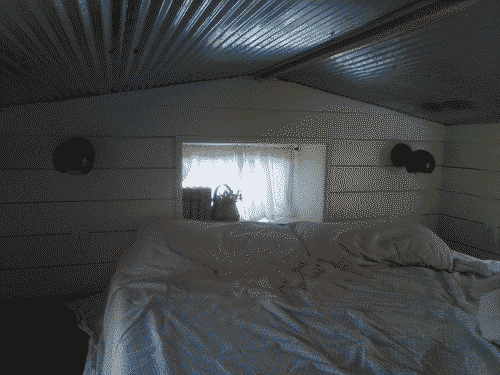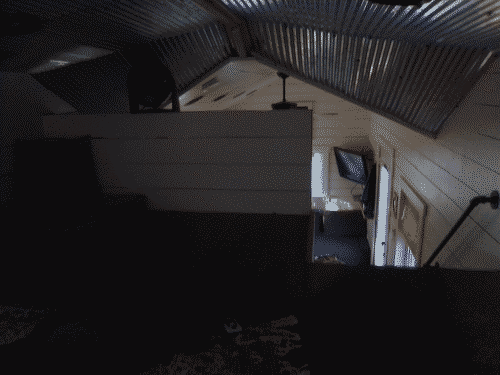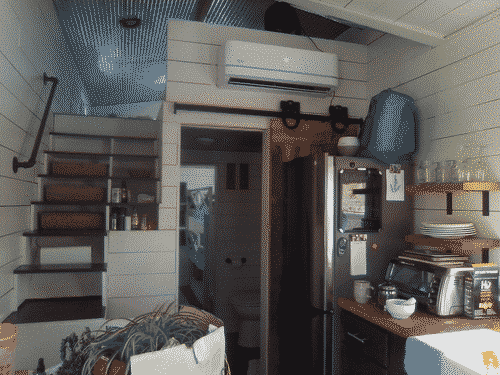 The next day, we all got up around 07:30, I made coffee, we all ate meager breakfast, and took in the beauty of the tiny house and surrounding nature. We took a walk with Z down the dirt road, met a skinny gray cat who was very friendly and saw the river. There are lots of high output corn fields in Nebraska... it's pretty sad.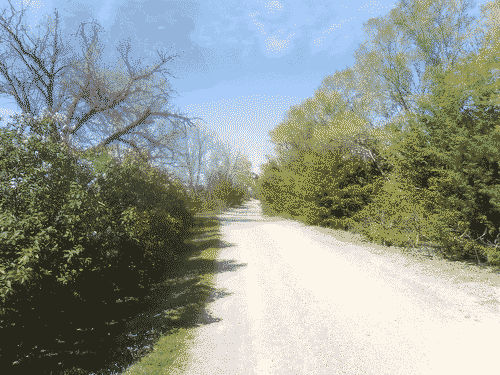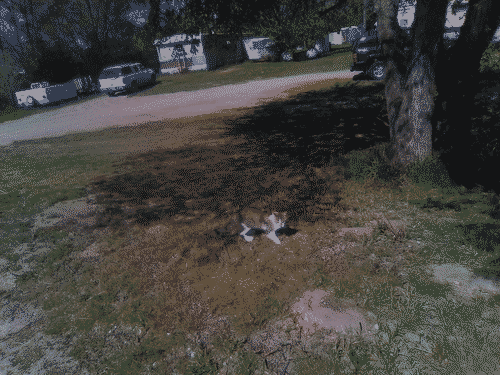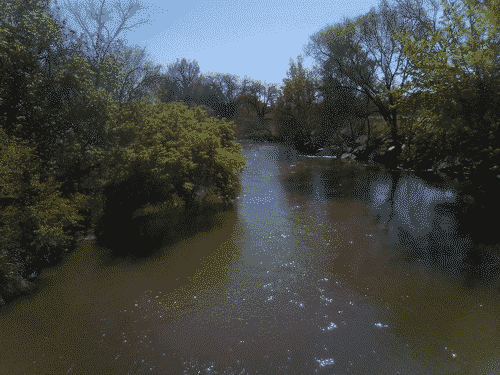 We got a load of laundry done and went to get food around 11:30. We found that NE did not have a state wide mask mandate in place and most cities except Omaha and maybe a couple others were allowibg their mandates to expire; so only about half of people were wearing masks in stores or at gas stations in Kearney.
The natural food/supplement store had almost no food. They did however have an abundance of... salt lamps? They should reduce their stock of salt lamps so they can sell more food -- they might stay in business that way... I got a couple things anyways. We tried another small grocery store in town and got some produce and water, but it was rough.
We found out the host reupped us on propane for the grill and went back to the natural food/supplement place for some protein (and a couple other things it turns out we needed) and the owner asked if we needed help finding anything.
"Yes, looking for some actual food in this town."
"Good luck with that!"
She did point us to the Hy-vee which had a decent natural foods section, and I thanked her for saving our asses. We popped over there as quick as possible and got in and out as we had been prowling town in the CR-V for a while and it was hot. Engine temps stayed nominal thankfully.
We got back to the tinyhouse, all ate, and lay down at 15:00 for a nap -- all asleep around 15:45. We got up at 18:30.
Everybody had some more snack and Kat and Z got out for another walk while I cleaned and started the grill.
By 21:30 we were all feasting. After food we busted into the multi game board and Kat and I played a game of checkers while Z entertained himself on the couch next to us with the bag of extra game pieces (chess, parcheesi, etc). After game, it was about 23:00 so I did some dishes, they went to bed, and I went up soon after.
2021-05-07: Kearney, NE → Colorado Springs, CO
We locked up the tinyhouse at 11:00, went down the dirt road a bit and walked, the 3 of us, on the bike path. The corn fields made us sad, and we left for town as a tractor was spraying some chemicals over a dead field nearby.
We quickly got gas and spring water, then we left on I80-W.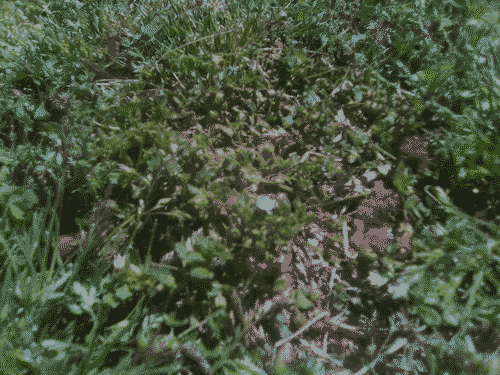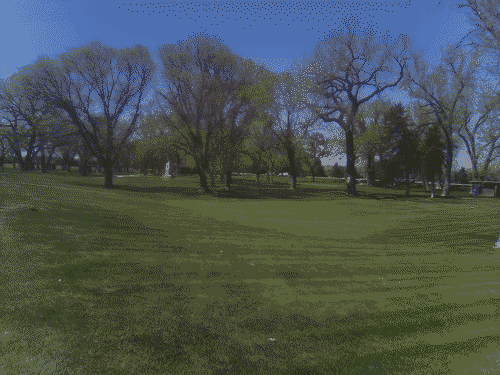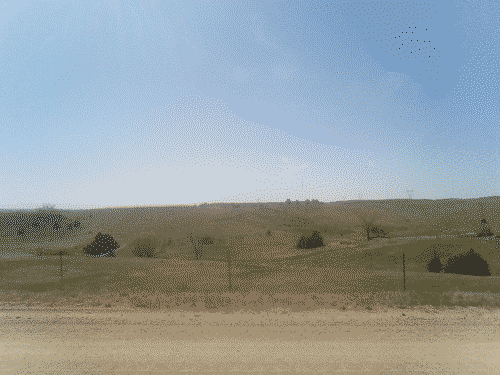 After about an hour we all had lunch and hung out at a nice rest stop. We drove on for a while, and took off up a dirt road to get a good view and pee before making for 76 into Colorado. We crossed at 16:00 MDT.
After driving through the beautiful high plains, we got gas again in Sedgwick. The gas was advertised as "Major Brand". As per usual, we took this opportunity to all snack and stretch our legs.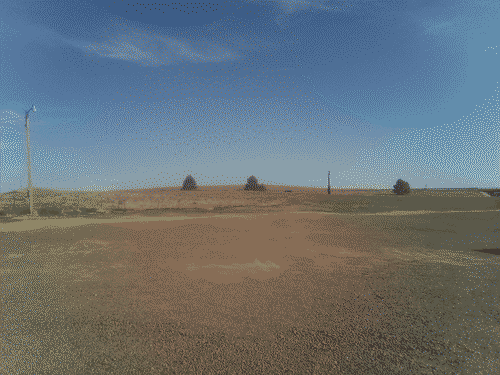 We drove on at 17:45. It was surprizingly more rural and open than NE. We ate dinner around 19:30 and then drove on to Denver. Powered through Denver to Castle Pines to take a night walk, and left for Colorado Springs at 22:00. Zia had fallen asleep shortly after we left Castle Pines, so it was a calm last leg for the day.
Arriving in Colorado Springs about 22:45, we couldnt get the door on the granny unit to open even though the code was correct. I had to knock on the front door for help. Our hostess came through to open the door from inside but didn't wear a mask... it is what it is. We didn't dwell on it since there isn't anything that could be done about it and next day was our final push to Santa Fe.
2021-05-08: Colorado Springs, CO → Santa Fe, NM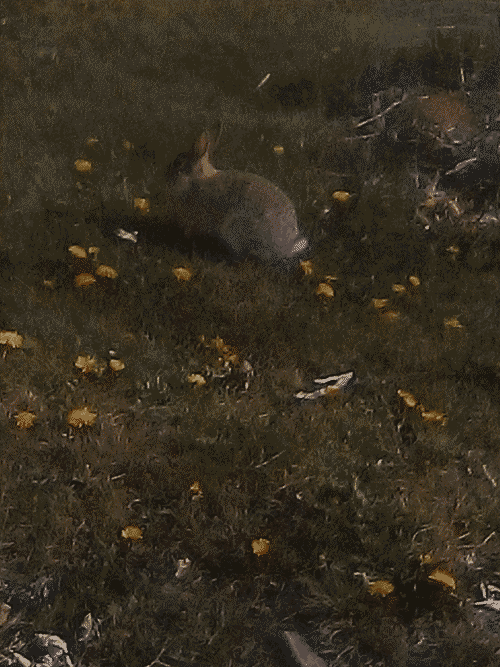 I got out for a walk with Zia around 09:00, and saw a rabbit in the yard! We walked around the neighborhood enjoying the high mountain air.
The three of us left at 09:45, swooped to Natural Grocers for some snacks and odds an ends we needed for the apartment, got gas, and were out of the Colorado Springs metro area about 11:15.
Got to Colorado City about 12:30, got Zia out of the car and gave him water and snack -- we were really missing the AC in Sirius about now. Left at 13:00. Down into southern Colorado it was very mountainous and the beauty was breathtaking -- stopped to switch cars around 14:00 and proceeded to the border with NM, where our route reached its highest point.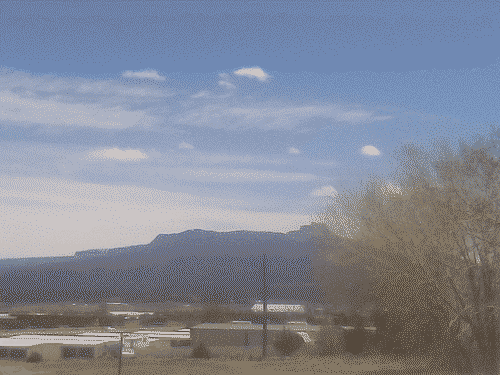 Descending the mountain into NM was exhilirating, and even Zia seemed to be in quiet awe in the backseat of Sirius. When we reached the bottom and boosted out onto the desert plains around 15:00, I was grinning ear to ear.
It was hot though, the thermometer on the dash was reading 82 and it was hotter in the car due to the windows. I could cool it down if I opened the front windows, but Zia couldn't handle the noise and pressure. We had given Zia a bag of water wipes to cool him off by taking them out and putting them on his face, but even that didn't work for him anymore, and he decided to pull them out one by one and drop them between the car seat and the door. I decided to stop under an overpass and assess his temperature, give him some water -- thought he could keep his sippy cup in the back seat for once since even if he spilled it all over himself it would be a welcome sensation. The cool wind under the highway felt great.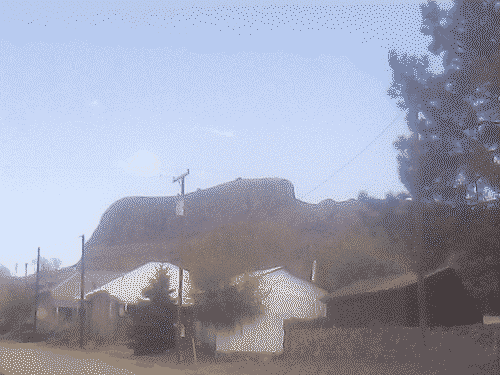 We stopped at about 16:00 in the small town of Wagon Mound and changed Zia (he was soaked from spilling his water and he pooped), took a walk, and had a snack before our final push to Santa Fe. On our way out of Wagon Mound we confirmed the kind of takeout we would all prefer with my uncle who graciously offered takeout and salad to us when we got into town when I texted him that we left Colorado Springs earlier.
We put the petal to the metal for another hour and a half, and the harsh desert plains gave way to gentle rolling mountians of pine shrub forests on red rock... My breath became more relaxed, and I told Zia "We're almost home!"
We got to our new apartment shortly after 18:00 (so thankful Sirius lasted without overheating), brought a couple things up from the car, and my aunt and uncle showed up with food about a half hour later. They helped us unload the cars completely, which would have taken us days given how tired we were, and after we talked and ate, we unboxed our hybrid latex mattress that had been rolled up into a 1x1x5 foot box for close to 2 months and greatly weighing down the highlander, and it miraculously unfurled perfectly flat. We made the bedspread with our favorite sheets, I set up Zia's mat and toys up for him to wake up to the next day, and we all drifted into blissful sleep after the most insane road trip ever. The place is a mess, and we have no furniture, but we're home. Home at last!