about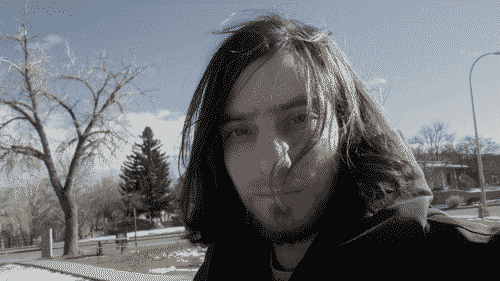 I'm Derek Stevens, born in California in 1993 and currently living in Santa Fe, New Mexico; I grew up on the Monterey Peninsula devouring video games, operating system lore, metal and trance music, and exploring the environment through hiking, rollerblading, and urban exploration. I graduated from UC Davis in 2019 with a major in Philosophy and a minor in Computer Science, as well as three Associates in Math, Physics, and Philosophy.
I met my partner on a cross-country train ride in 2016 and we had our son in 2019. I currently work as a Software Development Engineer at WEX. When I'm not busy with work and family, I like making music (playing metal on the baritone uekelele, and doing DJ mixes), aggressive rollerblading, playing video games (typically JRPGs, Metroid, and Megaman), hiking, tending plants, and working on various personal programming, computing, and digital art projects.
See also, my curriculum vitae.
Working on:
Reading:
Eihei Dogen - Shobogenzo
Deleuze & Guattari - Anti-Oedipus
Brian Herbert & Kevin J. Anderson - Dune - House Atreides
Playing:
Tales of Arise (new-game+ CHAOS difficulty)
Star Ocean - The Last Hope 4k/Full HD remaster
.hack//G.U.
Below is linked my PGP public key. It's also linked on the front page and at the footer of every other page. With it you can verify my digital signature on emails, git commits, etc. and also send me encrypted email and files. If you don't know how to use PGP or what it is, I recommend this article by Varonis.
I work to achieve and promote:
self-liberation
minimalism
sustainability
social equality
anarchy
freedom of creativity and expression
I oppose:
domination structures including but not limited to

capitalism
cronyism/oligarchy
monarchy
the oedipus complex
totalitarianism (in all forms including surveillance capitalism)

bigotry including but not limted to

racism
sexism
transphobia
homophobia
nationalism
ethnocentrism
anthrocentrism
religious fundamentalism

physical, psychological, and spiritual violence against humans, other animals, and nature