fonon
fonon is my phone, a Light Phone II. It's a minimalist device that calls, texts, and provides basic functions like an alarm clock, calculator, music player, hotspot, and GPS.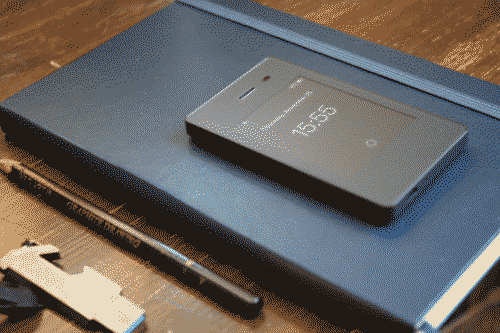 stats
CPU: Snapdragon 210 MSM8909 (4x1.1Ghz)
RAM: 1GB
SSD: 8GB
OS: LightOS (Android 8.1 fork)
SZ: 95.85 x 55.85 x 8.75mm
DIS: 480x600 E-ink
BAT: 950mAh
COM: LTE, WiFi, Bluetooth, GPS
notes
Before this, I was using a cheap Android device; for something that, on the surface, does its job, that was fine for a while, but as I dug into the guts of the device, I found that it had 3 separate background processes tracking location (which I disabled promptly via ADB), and the manufacturer had enabled such aggressive power saving hueristics that I couldn't use any after-market alarm clock apps because they wouldn't stay running in the background, and the default alarm clock didn't run without Google Play Services enabled. The list goes on. Long story short, it was a privacy nightmare.
The Light Phone II, while running a custom fork of Android 8.1, is a privacy respecting device. It has no inbuilt telemetry, and the privacy policy of the company is very air-tight. I'm still on the hunt for a way to add music/podcasts without resorting to the dashboard, but that's a long-term project.
As for the device itself and the experience, it's wonderful. The machine is tiny: its length and width are slightly larger than a credit card. The e-ink display, while it has a low refresh rate, is a joy to behold and the UI of LightOS is very thoughtfully put together. Typing on the tiny screen with such a slow refresh rate can be frustrating, but recent updates have provided speech-to-text with the help of REV.ai There are bugs to be had, but the developers are good about listening to customer feedback and release bugfix updates on a regular basis. I typically don't advocate for new hardware, but I wanted to support a small company creating one of the only products of its kind, so I made an exception to my no-new-devices rule.