2019-05-16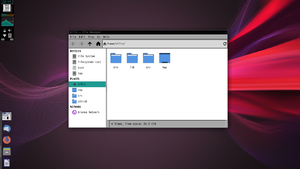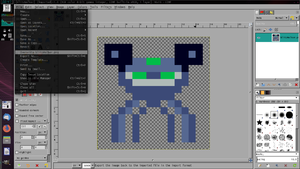 steppenwolf GTK2/3 theme and fotonix openbox/xfwm4 theme are released!

The above screenshots show them in action. The steppenwolf theme is based on OneStepBack by Jean-Pierre Bucciol. It features dark menus, tooltips, and notifications, as well as a turquoise hilight color. The oldschool skeuomorphic widget style offers visibility, intuitive usage, and low resource consumption.

fotonix is a simple openbox and xfwm4 theme made from scratch. The openbox version offers menus, dock, and OSD in similar style to the GTK theme's darker elements (the GTK theme came later, but that's neither here nor there). The xfwm4 version is a limited approximation of the openbox version.

Together, these two themes offer a consistent, good-looking, and usable interface for any X11-powered desktop. In the screenshots, you can see I also use compton to (among other things) give the menus, dock, tooltips, and window borders an 85% opacity for that modern glassy effect. I'm using the wonderful papirus icons as well. Other elements of the setup seen above are wmclock, wmmon, wmsystray, and plank. The font is "lucida". I took a lot of inspiration from the NeXTSTEP aesthetic/workflow.

Feel free to use and modify these themes to your heart's content. fotonix is under a 2-clause BSD license while steppenwolf is under the GNU Public License v3. These themes can be installed by cloning the git repositories directly into ~/.themes/ or /usr/share/themes/.